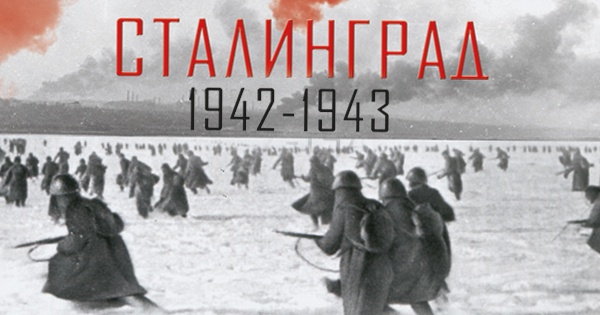 This is a painful book to read, as it shows the horror of the war on both sides. The half-year battle for the streets of Stalingrad was an unremitting horror, with not only two armies, but thousands of civilians jammed into a city that was being bombed into rubble while everyone was starving or dying of thirst. (Apparently this book demonstrated the dangers of trying to substitute snow for water.)
Just when the battle for the streets of Stalingrad appeared to be turning into a stalemate, with General Vassili Chuikov of the Soviet 62nd Army fighting Paulus's German Sixth Army to a virtual draw, Marshal Zhukov initiated an encircling movement that caught the Nazis unaware. Both Hitler and his generals were astonished that the Russians had so many more men, tanks, and planes when it had seemed that there was nothing left on the Russian side but stumbling starvelings. In a trice, it was the Sixth Army that turned into stumbling starvelings sans food, sans ammunition, sans fuel, sans everything.
Hitler forbade Paulus to surrender. It was his fervent wish that the whole army commit suicide so that they could go down as heroes. They didn't: tens of thousands surrendered. But Hitler and Goebbels tried to buffalo the German people into thinking that the whole army was wiped out.
In the battle between Hitler and Stalin, it appeared that the Russian was the more reasonable. Hitler had no notion whatsoever of supplying a large army that was thousands of miles from its base in Central Europe. He just thought that his armies could supply themselves by living off the newly occupied territories. That worked to a certain extent, but how does an army make its tanks and cannon work without replacement equipment? And what about ammunition? As the Eastern Front collapsed toward the Volga, the Russians were closer to their base of supply in the Urals and around Moscow, while the Germans were dangerously stretched./p>
Antony Beevor has written an excellent history which should be required reading for those who think that D-Day was what broke the back of the Nazi war machine. The Wehrmacht units on the Ostfront would have paid to serve against the Americans and the British, instead of dying by the millions on the pitiless steppes of Russia.
- Reviewed by Jim, Goodreads