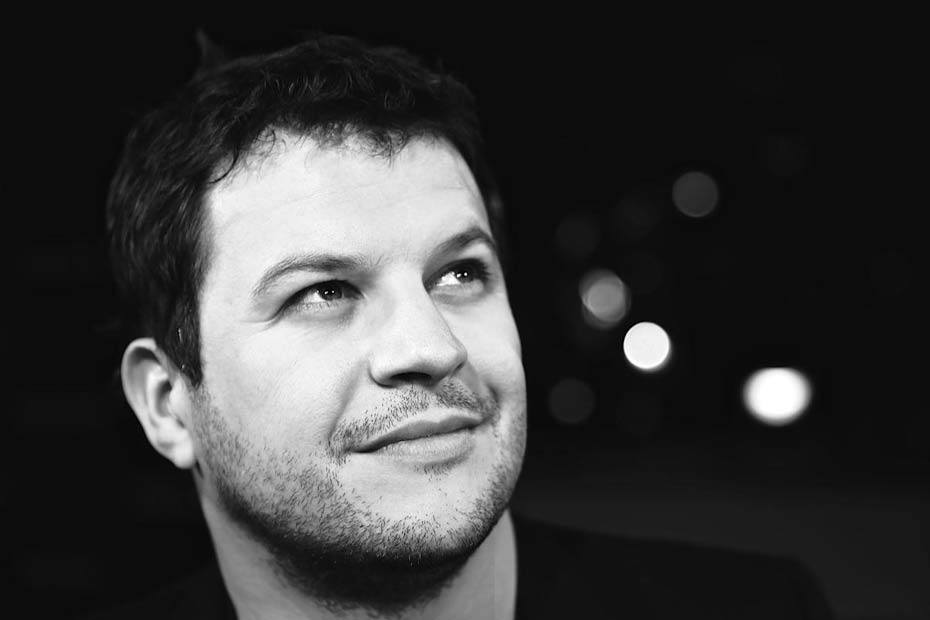 Your novels succeed in reaching even those elusive 'non-readers'. What's the secret behind your wide appeal?
There's no secret or magic formula. Journalists sometimes put the success of my novels down to their well crafted plots and engaging characters, but I think there's an element of mystery to it that can't easily be explained. I've always wanted to write for everybody, not just 'literary types'. When I start work on a novel, I don't think about whether it's going to be successful. What's far more important to me is that my books are heartfelt, and I think this is what comes across to people. Readers can see these aren't just 'novels by numbers'. The letters I get from them bring home to me that I'm getting people reading, even those who aren't big readers or never normally read at all. And that's something I'm very proud of!

Your books have been translated all over the world. Is there a 'universal' quality to them?

Most of my novels can be read on various levels. You can choose to lose yourself in the story and become wrapped up in the characters' emotions. Or, you can step back and read the book as a more universal reflection on fate, the meaning of life, feelings of fear and abandonment, the idea of a second chance…

Where Would I Be Without You?, for example, is about men and women who take their lives into their own hands, rather than trying to hide from their problems. The Girl on Paper, on the other hand, explores the relationship between the real and the imaginary. My latest novel, The Angel's Call is about coming to terms with who you really are, confronting the truth head-on and facing up to your demons.

You've said your novels often come from an image that haunts you. What image did The Girl on Paper come from?

It started as an idea floating around, which then more firmly planted itself in my mind. It was the idea, one I firmly believe, that one chance encounter can change the course of a person's life. Even, or especially, when two opposing temperaments literally 'collide'; two people who, at first glance, have nothing in common, and who finally realize they desperately need one another.

From this starting point of wanting to write a novel about an impromptu meeting, the first image appeared to me quite clearly: a house on the beach in California, a stormy night, an aimless writer and a naked woman who falls onto his balcony, like an angel sent from heaven…

What did you set out to achieve when you started writing the book?

I had been carrying around the idea for this novel for a long time. I waited until it, and I, were ready before I started writing. I'm passionate about comedies from the American Golden Age, the famous 'screwball comedies' (such as Bringing up Baby, with Cary Grant and Katherine Hepburn) from the forties, which combine social commentary, humor and emotion. They each begin with a confrontation between a man and a woman who are immediately repulsed by each other, yet are somehow forced together. I wanted to bring the rapid rhythm, choppy dialogue and verbal sparring from these movies (as well as those that followed in their footsteps, such as Billy Wilder with The Seven Year Itch, Richard Curtis with Notting Hill, and the Farrelly Brothers with There's Something about Mary) into my novel.

At the same time, I wanted to write a story with a humorous tone, and a very feminine, independent and eccentric protagonist, who would erupt like a tornado into the slightly sad life of a dislikeable character. And that's how Billie's character came to be: she is the catalyst for action, she imposes structure and decisions on Tom, the narrator. Out of all the characters I have created over the past ten years, Billie is my favorite. And probably the most colorful. The one, finally, that I miss the most after putting my pen away.

There is often a 'best friend' character in your novels, who helps the protagonist overcome his problems. What's behind this recurring theme?

I really enjoyed creating the character of Milo, Tom's best friend in The Girl on Paper. Milo is in many ways the kind of friend I'd like to have. Someone who knows you inside out and loves you in spite of your flaws. Someone you can drag out of bed in the middle of the night to help you bury a dead body! The bond between Tom and Milo is unbreakable: by sticking together, they've managed to leave behind their difficult beginnings and climb up the ranks of society. They are each other's only family. They rein each other in when they go too far. And most importantly, their personalities complete each other: Milo brings an element of fun to Tom's life, stopping him taking himself too seriously or wallowing in self-pity.