In a world where you can be whatever you want to be, be good!
Удряй камбаните, които все още могат да звънят.
Забрави за съвършенството.
Във всяко нещо има пукнатина.
По този начин прониква светлината.
"Човек не може неопределено дълго да живее с две лица – едно за пред хората, а друго за себе си, – без накрая да се обърка кое от тях е истинското." Всички ние имаме своите неизказани копнежи и спотаени страхове, представяме се за нещо друго – перфектният родител, който търси утеха в алкохола; успялата бизнес дама, която всъщност повече от всичко друго иска семейство; ексцентрикът, който смята, че е загубил идентичността си. Но какво ще стане, ако признаем пред някого онова, което ни плаши, но и до голяма степен ни определя?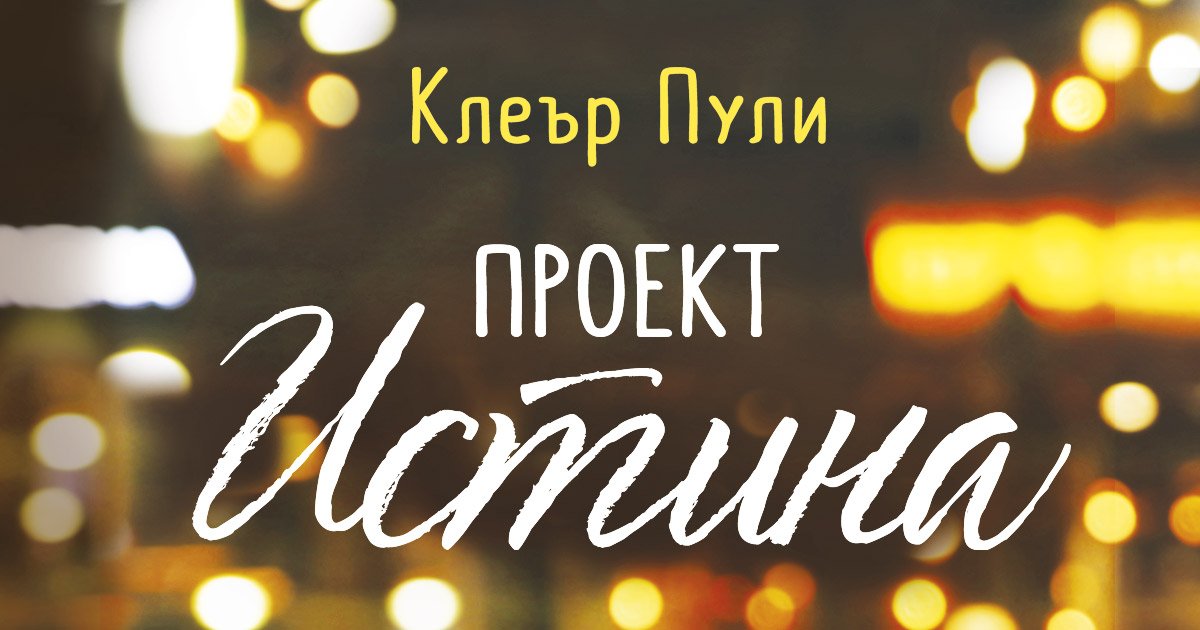 Предизвикваме ви да поемете на пътешествие към дълбоко скритото в сърцето си, към онова, което придава смисъл на живота ви. Проект "Истина" ще бъде вашият водач.

Книгата преплита съдбите на няколко лондончани, търсещи смисъл в живота, но криещи в себе си по някое несбъднато желание. Ексцентричният седемдесет и девет годишен художник Джулиан Джесъп "забравя" в местно кафене своя тетрадка озаглавена Проект "Истина". В нея той разказва за живота си, но така, както не би го сторил пред познат – за самотата след смъртта на съпругата му Мери и за усещането, че е станал невидим. Според него всички ние лъжем за живота си, разказваме малки неистини, украсяваме, но какво ще стане, ако кажем истината?

Накрая на своя разказ Джулиан предизвиква открилия тетрадката да направи същото.

Собственичката на кафенето, в което художникът я забравя – Моника – също описва своите тайни копнежи и на свой ред "забравя" тетрадката. Така постепенно се сформира малка група от съмишленици, които се стремят да преодоляват недостатъците си и да помогнат на околните да се себеразкрият. Неусетно – докато се стараят безкористно да помогнат да другия – всеки от тях започва да открива себе си и своето щастие.
Няма да ви е трудно да се припознаете в някой от героите. Използвайки различни похвати, Клеър Пули създава реалистично и живо описание на хора от различни социални групи, с различно образование, професии и мечти. Опирайки се на малки детайли от ежедневието им, авторката ще ви убеди, че те са толкова истински, колкото самите вие.

За първоначалната идея зад създаването на книгата Пули разказва в интервю: Когато преди пет години спрях да пия (след години на зависимост), започнах да пиша в интернет като терапия. Разказването на моята истина в блог не само преобрази живота ми, но и живота на хиляди хора, които го четат. Това ме накара да се замисля какво ще се случи, ако други хора кажат истината за живота си. Не в блог, а в действителна тетрадка – по старомодния начин…

В книгата във всяка глава на фокус е историята на различен герой. Избора на този творчески похват авторът обяснява така:

Форматът на книгата наистина идва от ключовата идея. Историята се върти около зелена тетрадка, в която шест пълни непознати споделят своите истини. Тъй като тя се предава от един човек на друг, така историята се разказва от перспектива на тези различни хора.
Мисля, че книгата засяга теми, които вълнуват всички - разликата между възприятието и реалността; начина, по който постоянното изобразяване на перфектния живот ни кара да се чувстваме неадекватни и недостатъчно добри и факта, че общуваме с хиляди хора и въпреки това много от нас са самотни. Мисля, че всички копнеем за местната общност, искрено приятелство и честност и това е, което описах в романа си – казва още Пули.

Отзиви:
"Красива книга с невероятно послание, перфектна за нашето време"

Джил Сантополо, автор на бестселъра "Светлината, която изгубихме"
"Противоотрова на съвременния свят"
Globe and Mail (Canada)
"Книга ви дава да разберете, че животът на никого не е такъв, какъвто изглежда."
Good Morning America
"Обичам Проект "Истина". Той има толкова интригуващо начало, прекрасни герои и е напълно правдив за лъжите, които всички разказваме. Това е находчива, ободряваща
книга, която забавлява и ви кара да мислите."
Софи Кинсела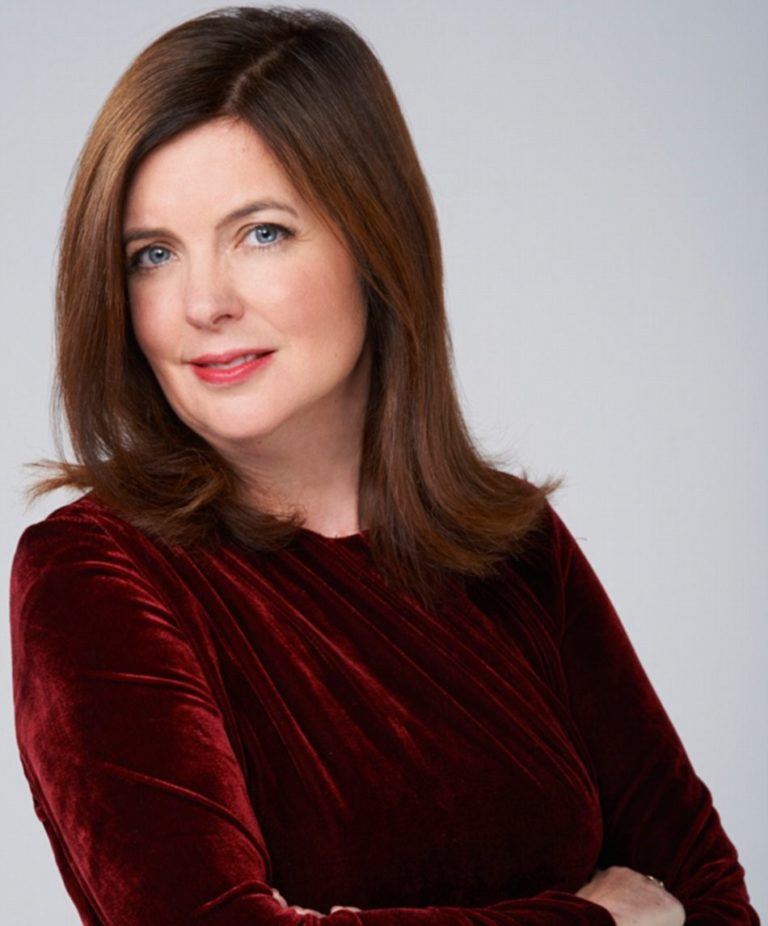 За автора

Клеър Пули работи в сферата на рекламата над 10 години, преди да стане майка на пълен работен ден.
По-късно създава блог, който има близо три милиона посещения. Освен това води беседи за TEDx и участва в подкастове.

Дебютният роман ѝ – Проект "Истина" е вдъхновен от нейния собствен опит да разкрие грубата истина за перфектния ѝ на пръв поглед живот. Романът е издаден тази година и правата за него вече са купени в над 30 държави.