Timothy J. Trull, Mitch Prinstein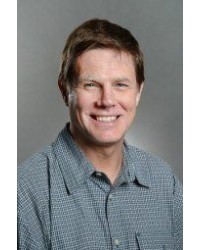 Dr. Timothy Trull is the Curator's Professor of Psychological Sciences and Byler Distinguished Professor at the University of Missouri–Columbia.
He enjoys both teaching a variety of courses in clinical psychology, particularly abnormal psychology and clinical psychology, and supervising clinical psychology graduate students in their research, assessment, and clinical work.
Tim earned his M.A. and Ph.D. in clinical psychology at the University of Kentucky. He is a co-author of the Structured Interview for the Five-Factor Model of Personality (SIFFM), which assesses both adaptive and maladaptive personality features. Tim publishes much of his research in the Journal of Abnormal Psychology, Psychological Assessment, and the Journal of Personality Disorders. Sponsored through grants from the National Institute of Health, the National Institute on Alcohol Abuse and Alcoholism, and the Borderline Personality Disorder Research Foundation, his research projects include evaluating etiological models of borderline personality disorder, exploring the relations between personality disorders and substance use disorders, assessing genetic and environmental influences on personality and psychopathology, and using of ambulatory assessment in clinical psychology.
In addition to his work at the university, Tim is a member of the scientific faculty at the Midwest Alcoholism Research Center (MARC) and is a practicing clinical psychologist. He has won a number of awards that include Outstanding Alumnus, University of Kentucky; the Graduate Faulty Mentoring Award, University of Missouri; the Robert S. Daniels Junior Faculty Teaching Award; and the Psi Chi Professor of the Year. Tim is a Fellow of the American Psychological Association and the Association for Psychological Science.
---
Dr. Mitchell J. Prinstein is a Bowman and Gordon Gray Distinguished Term Professor and the Director of Clinical Psychology at the University of North Carolina at Chapel Hill.
He received his Ph.D. in clinical psychology from the University of Miami and completed his internship and postdoctoral fellowship at the Brown University Clinical Psychology Training Consortium. Mitch's research examines interpersonal models of internalizing symptoms and health risk behaviors among adolescents, with a specific focus on the unique role of peer relationships in the developmental psychopathology of depression and self-injury. He is the PI on several past and active grants from the National Institute of Mental Health, the National Institute of Child and Human Development, and several private foundations. He serves as the Editor for the Journal of Clinical Child and Adolescent Psychology, and an editorial board member for several developmental psychopathology journals.
Mitch has received several national and university-based awards recognizing his contributions to research (American Psychological Association Society of Clinical Psychology Theodore Blau Early Career Award, Columbia University/Brickell Award for research on suicidality, APA Fellow of the Society of Clinical Child and Adolescent Psychology and the Society of Clinical Psychology), teaching (UNC Chapel Hill Tanner Award for Undergraduate Teaching; Psi Chi Professor of the Year), professional development of graduate students (American Psychological Association of Graduate Students Raymond D. Fowler Award), and undergraduate students (Psychology Club Department Research Mentor Award).
---
Showing 1 to 1 of 1 (1 Pages)