James D. Gwartney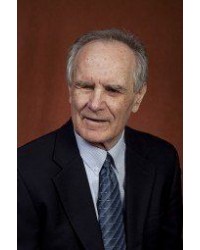 James D. Gwartney (born in September 28, 1940) holds the Gus A. Stavros Eminent Scholar Chair at Florida State University, where he directs the Stavros Center for the Advancement of Free Enterprise and Economic Education. He is the coauthor of Economics: Private and Public Choice, (South-Western Press, 2008), a widely used principles of economics text that is now in its 12th edition. He is also the co-author of Common Sense Economics: What Everyone Should Know About Wealth and Prosperity (St. Martin's Press, 2005), a primer on economics and personal finance designed for the interested lay person. His publications have appeared in both professional journals and popular media such as the Wall Street Journal, and the New York Times. His Ph.D. in economics is from the University of Washington.

His current research focuses on the measurement and determination of factors that influence cross-country differences in income levels and growth rates. In this regard, he is the senior researcher responsible for the preparation of the annual report, Economic Freedom of the World, which provides information on the institutions and policies of 140 countries. This data set, published by a worldwide network of institutes in 70 countries, is widely used by scholars investigating topics ranging from economic growth to peaceful relations among nations.
During 1999-2000, he served as Chief Economist of the Joint Economic Committee of the U. S. Congress. He was invited by the incoming Putin Administration in March 2000 to make presentations and have discussions with leading Russian economists concerning the future of the Russian economy.
In 2004 he was the recipient of the Adam Smith Award of the Association of Private Enterprise Education for his contribution to the advancement of free market ideals. He is the current President of the Southern Economic Association.
---
Showing 1 to 1 of 1 (1 Pages)