Ozdemir Ince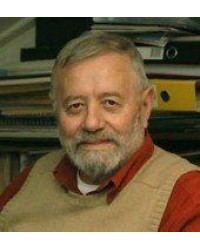 Ozdemir Ince was born on September 1, 1936 in Mersin, Turkey. He graduated from French language and literature in Ankara. He has studied in the Faculty of Law, then won a competition from the French government and spent two years studying in Paris. In 1969 he joined the Turkish TV and Radio (TRT) as a translator and later became editor and head of various editions. In 1982, he was again a French scholarship and set up for two years in Paris.
He is the author of more than twenty poetry collections, he has been rewarded many times not only in Turkey, but also abroad. He writes critical articles and poetic essays.
His first poetry collection in Bulgarian is "Written on the Water" (Sofia, 1982); the second - "Book of Ashes" (Plovdiv, 2008); the third - "Insomnia" (Plovdiv, 2011).
The poet Ince is also a brilliant translator, mainly from French, Greek and Arabic. He had compiled by dozens of anthologies, including "Anthology of Bulgarian Poetry" (1971), "Anthology of Contemporary Bulgarian Poetry" (1981, jointly with Ataol Behramoglu) and "Young Bulgarian poetry" (1984, together with Fahri Erdinch).
---
Showing 1 to 1 of 1 (1 Pages)