Wolfgang Ullrich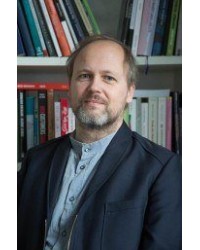 Wolfgang Ullrich, born in 1967 in Munich, is Professor of Art Studies and Media Theory at the Karlsruhe School of Art.
He received his doctorate in philosophy and art history in 1994. Between 1997 and 2003, he was a visiting professor at the Academy of Fine Arts in Hamburg and the Academy of Design in Karlsruhe. He lectures in Germany, Austria and Switzerland. Since 2006 he has been a professor of art history and media theories at the Academy of Design in Karlsruhe. After 2015, he worked and lived as a freelance writer in Leipzig and Munich.
In his works he deals with history and critique of the concept of art, with pictorial sociology and consumption theory. Above all, he criticizes the concept of modern art, whose role is exaggerated. He argued that works of art should be treated more soberly. In his publications, Ulrich methodically compares art with other visual phenomena such as images of advertising, photojournalism, or propaganda.

---
Showing 1 to 1 of 1 (1 Pages)