Vladimir Gradev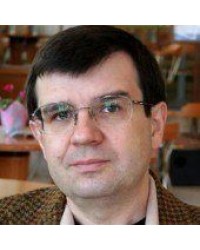 Prof. Vladimir Nikolayev Gradev is a Bulgarian philosopher, theorist of religion and diplomat.
Vladimir Gradev graduated from the Fourth Language School "Frederick Jolio-Curie" in Varna in 1982 and French philology at the Sofia University in 1986.
His doctoral dissertation "Genesis and Transformations of Subjectivity in Michel Foucault's Philosophy" is recently the first and only systematic statement of Michel Foucault's philosophy in Bulgarian. Doctor of Philosophical Sciences (2005) with dissertation "Theological and Political Debate of the 20th Century".
He has specialized in Paris VIII, the European University Institute in Florence, the House of Humanities in Paris, the Dutch Academy of Sciences and the University of Venice.
Prof. Dr. Vl. Gradev teaches "Religion Theory" in the Department of Cultural Studies at Sofia University.
He is an honorary member of the Old Florentine Academy "Coleggio dei nobili" and is a member of the International Committee of "Les Etats généraux de la psychanalyse"
Since December 2001, he has been Ambassador of Bulgaria to the Holy See. He is the author of couple of books in the filed of theology and philosophy.
---
Showing 1 to 1 of 1 (1 Pages)