Will Ferguson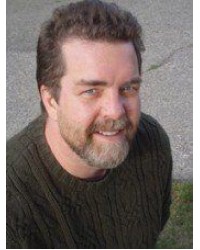 William Stener "Will" Ferguson (born October 12, 1964) is a Canadian travel writer and novelist best known for his humorous observations on Canadian history and culture.
His success as a writer can be attributed to an innate ability to view Canada much the same way an outsider would, as described in his debut book, Why I Hate Canadians. Ferguson was born fourth of six children in the former fur trading post of Fort Vermilion, Alberta, approximately 800 km north of Edmonton. His parents split up when he was six years old, during a brief interlude in Regina. At the age of 16, he quit school and moved to Saskatoon, Dauphin, and Red Deer.
Ferguson is also an outspoken critic of the monarchy of Canada, both publicly and in his books. He is quoted in the media when the monarchy issue is being debated. He also profiles Canadian secessionist and independence movements (such as the "Republic of Madawaska") in his book Beauty Tips from Moose Jaw (2004).
---
Showing 1 to 1 of 1 (1 Pages)