Tony Jeary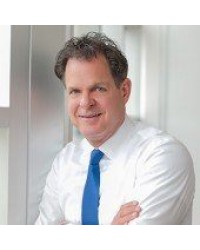 Tony Jeary (born Anthony Jeary, 23 January 1961) is an American author, presentation coach, and strategic facilitator, best known for his "Strategic Acceleration" methodology.

Tony Jeary was born in Oklahoma City, Oklahoma. His parents are Stan and Linda Jeary, entrepreneurs who, along with his grandparents, taught him about the power of exceeding customer expectations and leveraging word of mouth marketing.
As a kindergartener, Tony began selling rocks to his neighbors. According to his current biographer, "With no real expenses, you could say he was in the black at age five."

His real career begin in the 1980s when he started, built, and managed dozens of companies and partnerships, making himself an official millionaire by the age of 23.
In just a few short years, however, the tax laws changed, oil prices dropped to $10 a barrel, and Tony found himself financially upside down, definitely not in the black.
He took this opportunity to evaluate his strengths and weaknesses, and subsequently found a niche for himself: Because of his knowledge of how to make millions as well as how to lose them, he thought that others might want to learn from him. According to Jeary, "They did... and they still do."
After a few years of this business focus, in 1991 he was awarded a consulting contract with Chrysler. Along with other consultants, Tony helped Chrysler to built a clear but lofty vision "to become the best company in the world." Within two short years Chrysler was paying Tony $2 million a year to coach, advise, and train their worldwide top executives.
He set up his Dallas headquarters, and opened offices in Detroit, Los Angeles, and China. In just a few more short years Chrysler had achieved its vision. It was considered the best company in America and was showcased on the cover of FORTUNE Magazine. In 1988, Daimler bought Chrysler, and the profitable Daimler-Chrysler was born.
Based on this success, Tony's career was gaining momentum. He began authoring books, and was sought out as a coach by clients from across the world.
---
Showing 1 to 1 of 1 (1 Pages)