Tomas Chamorro-Premuzic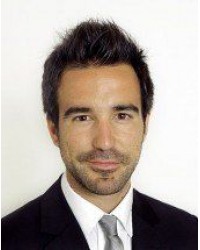 Tomas Chamorro-Premuzic is an organizational psychologist who works mostly in the areas of personality profiling, people analytics, and leadership development. He is currently a professor of business psychology at University College London (UCL) and Columbia University, as well as the CEO at Hogan Assessment Systems.
Chamorro-Premuzic is one of the founders of Meta, a company that creates data-driven tools to help corporations identify employees and leaders with entrepreneurial talent. He also serves as a consultant for both the private and public sectors, with clients that have included JP Morgan, Goldman Sachs, HSBC, Prudential, Unilever, the British Army, the BBC, Twitter, Spotify, and Harvard's Entrepreneurial Finance Lab. He is the director of the MSc in Industrial-Organizational and Business Psychology at the University College London (UCL), having previously co-run the MSc in Occupational Psychology at Goldsmiths, University of London. He has also previously taught at the London School of Economics and New York University.
He is the author of the column Mr. Personality, which appears regularly on Psychology Today, and contributes regularly to the Guardian, Fast Company, Management Today, Forbes, and Harvard Business Review. In February 2015, Dr. Chamorro-Premuzic assumed the role of CEO at Hogan Assessments after spending two years as the company's vice president of research and innovation. The company provides personality assessment services that corporations can utilize for hiring and training purposes.
---
Showing 1 to 1 of 1 (1 Pages)