Todor Vlaikov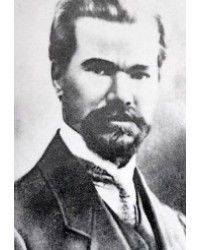 Todor Genchov Vlaikov (1865–1943), also known as Veselin, is a Bulgarian writer, public figure and politician.
He was born on 13 February 1865 in the town of Pirdop. He graduated from the Faculty of History and Philology at the Moscow University in 1888. Founder (1895) and Chairman (1898) of the Bulgarian Teachers Union. An active member of the BKD (current Bulgarian Academy of Sciences) since 1900.
In 1890 Todor Vlaikov and Todor Yonchev founded in Mirkovo the first Bulgarian cooperative - "Orlovo" mutual saving agricultural company.
Vlaikov is among the founders and leader of the Radical Democratic Party. At the founding of the Democratic Union in 1923, he took part in the group that developed the first program of the new party.
---
Showing 1 to 1 of 1 (1 Pages)