Todd Rose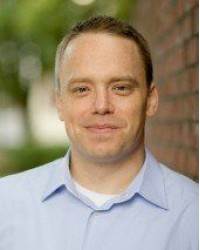 Todd Rose is the cofounder and president of The Center for Individual Opportunity, and a faculty member at the Harvard Graduate School of Education. His work is focused on the science of the individual and its implications for advancing self-knowledge, developing talent, and improving our institutions of opportunity. He lives in Cambridge, Massachusetts.
Rose was born in Ogden, Utah (1974). He has stated publicly that he struggled in school from an early age, and that he dropped out of Layton High School his senior year (1993). In 1995, after being on welfare and working multiple minimum wage jobs to support his wife and two children, he obtained his GED and started attending night classes at a local college. Rose eventually received a Bachelor of Science in Psychology from Weber State University (2000), as well as a Master's degree in Mind, Brain, and Education (2001) and a Doctorate in Human Development (2007) from the Harvard Graduate School of Education, where he worked with notable psychologist Kurt W. Fischer. He also completed a postdoctoral fellowship with the Laboratory for Visual Learning at the Harvard-Smithsonian Center for Astrophysics (2008).
In an excerpt from the book, Rose relates that in the 1940s, after multiple flying accidents, the US Air Force required adjustable airplane cockpit equipment when measurements revealed zero pilots were in the average range of 10 body measurements from a population of 4,063 pilots. The measurements revealed that with only three of the ten size measurements, neck circumference, thigh circumference and wrist circumference, fewer than 3.5 per cent of pilots would fit within the average sizes on the three measurements. If a cockpit was designed for an average pilot, the cockpit fit no pilot.
Rose's TEDx talk, "The Myth of Average", communicates the basic principles of the science of the individual and show how its findings can be harnessed by parents, teachers, managers, and individuals to improve performance.
---
Showing 1 to 1 of 1 (1 Pages)