Terrence Real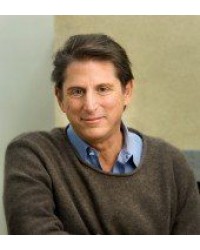 Terry Real is a family therapist and author who focuses on men's issues and couples therapy. After struggling to overcome his own issues with depression, he published the book I Don't Want to Talk About It, which addresses the unique ways men cope with depression. The book, which became a bestseller, led Real to realize the importance of addressing this issue on a larger scale. In 2002, he founded the Relational Recovery Institute, which aims to offer healing and wholeness to men through their own resources, with the support and engagement of the parents and partners in their lives.
Real serves as a faculty member at the Family Institute of Cambridge, in Massachusetts, and he is the former director of the Gender Relations Program at the Meadows Institute in Arizona. Real maintains a private practice in Massachusetts and continues to present lectures on relationship issues and to teach men how to achieve a fully rewarding and satisfying life.
Real has been recognized by his peers as a pioneer in bringing to light the often understated and hidden psychological issues that face men in and out of relationships. He has been featured on national television programs and has had his work with male clients made into a documentary titled All Men Are Sons.
---
Showing 1 to 1 of 1 (1 Pages)