Tamara Erickson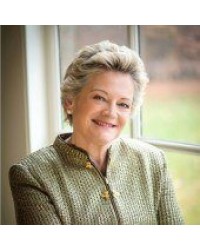 Tamara J. Erickson is a McKinsey Award-winning author and widely respected expert on collaboration and innovation - on building talent and enhancing productivity - and on the nature of work in the intelligent economy. She was recently named one of the 50 most influential living management thinkers in the world by Thinkers 50, a biennial guide created by Dearlove and Crainer and published in The (London) Times. Her work is based on extensive research on the changing workforce and employee values and, most recently, on how successful organizations innovate through collaboration.
Tammy has authored or co-authored numerous Harvard Business Review articles. She directs the School's leadership programme for senior executives, Leading Businesses into the Future. She is Founder and CEO of Tammy Erickson Associates, a research-based firm dedicated to helping clients build intelligent organisations.
Erickson has served on the Board of Directors of two Fortune 500 corporations, and has experience on Governance, Audit, and Compensation Committees.
Erickson holds a BA degree from the University of Chicago and an MBA from the Harvard Graduate School of Business Administration, where she was the recipient of the James Thomas Chirurg Fellowship.
---
Showing 1 to 1 of 1 (1 Pages)