Susan Cain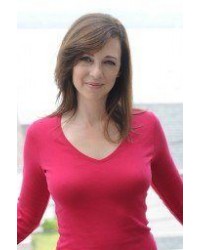 Susan Horowitz Cain (born 1968) is an American writer and lecturer, and author of the 2012 non-fiction book Quiet: The Power of Introverts in a World That Can't Stop Talking, which argues that modern Western culture misunderstands and undervalues the traits and capabilities of introverted people. In 2015, Cain co-founded Quiet Revolution, a mission-based company with initiatives in the areas of children (parenting and education), lifestyle, and the workplace. Cain's 2016 follow-on book, Quiet Power: The Secret Strengths of Introverts, focused on introverted children and teens, the book also being directed to their educators and parents.
Cain graduated from Princeton University with a Bachelor of Arts degree in English in 1989 and earned her Juris Doctor degree from Harvard Law School in 1993. She worked first as an attorney, and then as a negotiations consultant as owner and principal of The Negotiation Company. Cain has been a fellow and a faculty/staff member of the Woodhull Institute for Ethical Leadership, an educational non-profit organization.
Cain left her careers in corporate law and consulting for a quieter life of writing at home with her family. She later wrote that she looks back on her years as a Wall Street lawyer "as time spent in a foreign country."
---
Showing 1 to 1 of 1 (1 Pages)