Susan Forward, Donna Frazier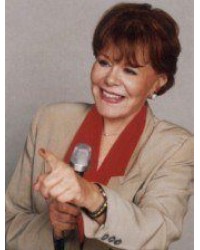 Susan Forward is one of the nation's leading psychotherapists, as well as a best selling author, dynamic lecturer and frequent talk-show guest. In addition to her private practice, she has served as a therapist, instructor and consultant for many Southern California psychiatric and medical facilities. She is the author of the #1 New York Times best sellers Men Who Hate Women and the Women Who Love Them and Toxic Parents. Her newest book, "Mothers Who Can't Love — A Healing Guide for Daughters,"launches nationally on October 1, 2013. She also hosted her own nationally syndicated program on ABC Talk Radio for six years.
Through her practice, her books and her work on the radio, Susan's groundbreaking work has opened up exciting new worlds of confidence, inner strength and emotional independence for countless women and men.
---
Donna Frazier is an editor, a writer and a writers' coach. She works with people who are driven to write books, and know they need help to finish.
She has spent much of her career at newspapers across the country, making stops in Des Moines, Buffalo, Denver and Seattle before landing at the Los Angeles Times. She has edited, developed and rewritten stories on an endless array of topics. She has written 10 books.
She spent about 15 years there collaborating with writers like Mike Nichols and Cameron Crowe, David Foster Wallace and Edna O'Brien, Rick Bass and Robert Scheer.

---
Showing 1 to 1 of 1 (1 Pages)