Svetlin Kiradjiev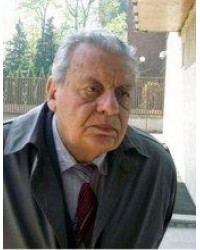 Svetlin Kiradjiev was born on February 5, 1930, in the town of Berkovitsa but grew up and lived in Sofia, where in 1947 he graduated Second Sofia High School, and in 1951 he studied geography at the Sofia University "St. Kl. Ohridski". From 1952 to 1967 he worked as a geography teacher in Sofia and was a basic teacher at the University and the Pedagogical Institute at the Bulgarian Academy of Sciences. He has long collaborated with the Institute of Cartography for the development of geographic maps and atlases.
In 1984, he defended his doctoral dissertation on "Geographic peculiarities of population migration in the People's Republic of Bulgaria". In 1987 he graduated and became Senior Research Fellow II degree. In 1996-2004 he was Associate Professor at the Department of Geography at Shumen University "Ep. Konstantin Preslavski" and a part-time associate professor at the Southwest University "Neofit Rilski" in Blagoevgrad.
Svetlin Kiradjiev is one of the most deserving science communicators of geography and scientific geographic knowledge in Bulgaria. He has hundreds of publications in periodicals and is the author or co-author of a number of science books for the country. In the creative heritage of St. Kiradjiev are so far included 37 scientific and popular books and over 350 studies and articles.
---
Showing 1 to 1 of 1 (1 Pages)