Greek Mythology: The Ancient Myths and Legends of Greek Mythology. Volume I
Greek Mythology: The Ancient Myths and Legends of Greek Mythology. Volume I
Delivery

At an office of Econt 4.00 BGN

At personal address - 6.00 BGN
E-book

In order to read our eBooks you have to download Adobe Digital Editions and register on the Adobe website as well. The DRM protected eBooks can not be converted or read on Amazon Kindle devices.
Description
Greek Mythology is the body of myths and teachings that belong to the ancient Greeks, concerning their gods and heroes, the nature of the world, and the origins and significance of their own cult and ritual practices. It was a part of the religion in ancient Greece. The Greeks were polytheistic in their religious beliefs. Polytheistic means they believed in and worshiped many different gods. Modern scholars refer to and study the myths in an attempt to shed light on the religious and political institutions of Ancient Greece and its civilization, and to gain understanding of the nature of myth-making itself.

In Greek Mythology, the gods often represented different forms of nature. Their religion/mythology had no formal structure with the exception of various festivals held in honor of the gods. There was no sacred book or code of conduct to live by. The most powerful Greek gods were known as the Olympians. The Greeks believed the Olympians lived on the highest mountain in Greece, Mount Olympus. The Olympian gods included: Zeus, Hera, Apollo, Aphrodite, Ares, Artemis, Athena, Demeter, Hades, Hermes, Hephaestus, Poseidon and Hestia or later she was replaced in some lists by Dionysus.

Greek Mythology is explicitly embodied in a large collection of narratives, and implicitly in Greek representational arts, such as vase-paintings and votive gifts. Greek myth attempts to explain the origins of the world, and details the lives and adventures of a wide variety of gods, goddesses, heroes, heroines and mythological creatures. These accounts initially were disseminated in an oral-poetic tradition; today the Greek myths are known primarily from Greek literature. The oldest known Greek literary sources, Homer's epic poems Iliad and Odyssey, focus on the Trojan War and its aftermath.
About the Author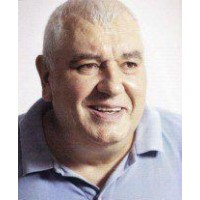 Petar Kardzhilov (compilation)
Petar Kardzhilov is an author of science fiction and fantasy. He also uses pseudonyms Pitt Curry and Peter Earl Grayhard. Born on December 24, 1950, in Stara Zagora. He graduated from the Higher Insti...
Read more
More by the same author
Related Products
Tags: Myths & Legends, Adventure Novels, Folkloristics, Mythology
Specification
Year
01-06-2012
Pages
288
Size
165/235 мм
Weight
0.482 kg
Cover Type
Paperback
Genre
Myths & Legends, Adventure Novels, Folkloristics, Mythology