Petar Kardzhilov (compilation)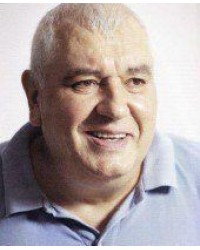 Petar Kardzhilov is an author of science fiction and fantasy. He also uses pseudonyms Pitt Curry and Peter Earl Grayhard.
Born on December 24, 1950, in Stara Zagora. He graduated from the Higher Institute for Theater Arts "Krustyo Sarafov" in 1980 in Film Studies and worked for many years at the National Film Library and was the head of the archive of the Bulgarian National Television.
He worked as Deputy Editor-in-Chief of the FEP Magazine. In 1992 he headed the magazine "Fantastic Stories". He has also participated in the work of Werewolf magazine. A Secretary of the Association of Bulgarian Fiction Writers.
He is the author of the books with fantastic prose "Sisyphus' Orbit", "Ghost Cycle" and "Star Detectives", "Filmography (Bulgarian Motion Picture Films", Volume I.
---
Showing 1 to 2 of 2 (1 Pages)