Sylvia Browne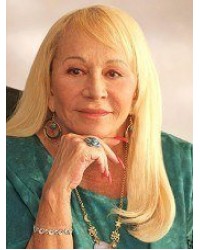 Sylvia Celeste Browne (1936–2013) was an American author who claimed to be a medium with psychic abilities. She appeared regularly on television and radio, including on The Montel Williams Show and Larry King Live TV shows and hosted an hour-long Internet radio show on Hay House Radio.
Browne was frequently discredited and faced criticism for making pronouncements that were later found to be false, including those related to missing persons such as Shawn Hornbeck and Amanda Berry. Jon Ronson in The Guardian dubbed her "America's most controversial psychic".
Browne was also a convicted criminal, having faced fraud and theft charges in 1992. Despite the considerable negative publicity, she maintained a large following.
---
There are no products to list.