Charlotte Brontë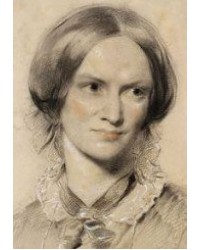 Charlotte Brontë (1816 – 1855) was an English novelist and poet, the eldest of the three Brontë sisters who survived into adulthood and whose novels have become classics of English literature. She first published her works (including her best known novel, Jane Eyre) under the pen name Currer Bell.
Charlotte Brontë was born in Thornton, west of Bradford in the West Riding of Yorkshire, in 1816, the third of the six children of Maria (née Branwell) and Patrick Brontë (formerly surnamed Brunty or Prunty), an Irish Anglican clergyman. In 1820 her family moved a few miles to the village of Haworth, where her father had been appointed perpetual curate of St Michael and All Angels Church. Maria died of cancer on 15 September 1821, leaving five daughters, Maria, Elizabeth, Charlotte, Emily and Anne, and a son, Branwell, to be taken care of by her sister, Elizabeth Branwell.
In August 1824 Patrick sent Charlotte, Emily, Maria and Elizabeth to the Clergy Daughters' School at Cowan Bridge in Lancashire. Charlotte maintained that the school's poor conditions permanently affected her health and physical development, and hastened the deaths of Maria (born 1814) and Elizabeth (born 1815), who both died of tuberculosis in June 1825. After the deaths of his older daughters, Patrick removed Charlotte and Emily from the school.[2] Charlotte used the school as the basis for Lowood School in Jane Eyre.
---
There are no products to list.