compilation: Tsveta Lenkova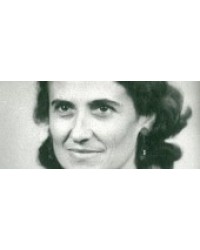 Tsveta Marinova Lenkova was born on 4 May 1940 in the village of Djurovo, Sofia. In 1957 she graduated from the Russian Language School in Sofia and after that she studied Bulgarian philology. She was a Bulgarian language and literature teacher at Hristo Botev High School in Ivaylovgrad for three years. For thirty years she worked as a Bulgarian language teacher at the Institute for Foreign Students in Sofia. From 1972 to 1974, she studied Arabic at the University of Cairo. From 1979 to 1984, she taught Bulgarian at the Paul Lafarge Training Institute in Havana, Cuba.
She is a translator from Russian, Czech, Spanish and Arabic language.
---
Showing 1 to 1 of 1 (1 Pages)