Robert Stillmark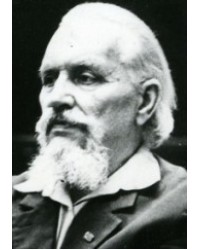 Robert Aleksandrovich Stillmark (1909–1985) is a Russian writer best known for his adventure novel "The heir from Calcutta", written during his exile in a Communist concentration camp for the construction of the Salekhard-Igarka-Norilsk railway bypass
Robert Stilmark was born on 3 April 1909 in Moscow, in a family of Swedish-German roots.
In 1929, he graduated from university and began work as an adviser and head of the Scandinavian countries department, as well as editor of the printing department at the All-Union Society for Cultural Relations with Abroad. Young Stillmark has a good memory and a deep imagination of a scholar and a writer. He writes poems, draws, plays piano. He speaks excellent German, Danish, Norwegian, Swedish and Dutch. Subsequently, he became a journalist at "Izvestia" and TASS Russian news agency, worked as an editor in the magazines "Foreign Literature" and "Young Guard". In the literature, he debuted in the late 1920s, publishing the poetry book "Kinzhal", and in 1932 published a collection of essays "Drying of the Sea".
On April 5, 1945, he was arrested for "slanderous statements about Soviet reality" and sentenced to 10 years in prison. After five years in Soviet prisons, Stillmark was sent to Siberia. Originally in Igarka, and subsequently under construction No. 503 "The Dead Road", where he participated in the construction of the bypass railway Salekhard - Igarka - Norilsk.
In 1953, after Stalin's death, construction No. 503 was closed, and Robert Stillmark was first moved to Einsaysk and then to Maklakovo and Novo Maklkovo. In 1955, Stilmark was fully rehabilitated and returned to Moscow with his family.
After his release, Robert Stillmark continued to write, became a member of the Union of Writers of the USSR (1965), traveled around the country, and studied Russian church history and architecture.
He died on 30 September 1985.

---
Showing 1 to 1 of 1 (1 Pages)