Robert Wright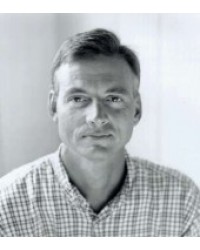 Robert Wright (born January 15, 1957) is an American journalist who writes about science, history and religion, including The Evolution of God, Nonzero: The Logic of Human Destiny, The Moral Animal, Why Buddhism is True, and Three Scientists and Their Gods: Looking for Meaning in an Age of Information. He is the co-founder and editor-in-chief of Bloggingheads.tv. He is a Senior Fellow at the New America Foundation, a think tank that has been described as radical centrist in orientation.
Wright was born in Lawton, Oklahoma to a Southern Baptist family and raised in (among other places) San Francisco. A self-described "Army brat", Wright attended Texas Christian University for a year in the late 1970s, before transferring to Princeton University to study Sociobiology, which was a precursor to Evolutionary Psychology. His professors at college included author John McPhee, whose style influenced Wright's first book, Three Scientists and Their Gods: Looking for Meaning in an Age of Information.
In early 2000, Wright began teaching at Princeton University and the University of Pennsylvania, teaching a graduate seminar called "Religion and Human Nature" and an undergraduate course called "The Evolution of Religion." At Princeton, Wright was a Laurence S. Rockefeller Visiting Fellow and began co-teaching a graduate seminar with Peter Singer on the biological basis of moral intuition.
Wright lives in Princeton, New Jersey, with his wife Lisa and their two daughters. They have two dogs named Frazier and Milo, who are featured in a few Bloggingheads.tv episodes.
---
Showing 1 to 1 of 1 (1 Pages)