Ray Kurzweil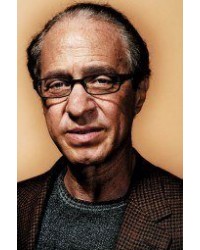 Raymond "Ray" Kurzweil (born February 12, 1948) is an American author, computer scientist, inventor and futurist. Aside from futurism, he is involved in fields such as optical character recognition (OCR), text-to-speech synthesis, speech recognition technology, and electronic keyboard instruments. He has written books on health, artificial intelligence (AI), transhumanism, the technological singularity, and futurism. Kurzweil is a public advocate for the futurist and transhumanist movements, and gives public talks to share his optimistic outlook on life extension technologies and the future of nanotechnology, robotics, and biotechnology.
Kurzweil was the principal inventor of the first charge-coupled device flatbed scanner, the first omni-font optical character recognition, the first print-to-speech reading machine for the blind, the first commercial text-to-speech synthesizer, the Kurzweil K250 music synthesizer capable of simulating the sound of the grand piano and other orchestral instruments, and the first commercially marketed large-vocabulary speech recognition.
Kurzweil received the 1999 National Medal of Technology and Innovation, the United States' highest honor in technology, from President Clinton in a White House ceremony. He was the recipient of the $500,000 Lemelson-MIT Prize for 2001, the world's largest for innovation. And in 2002 he was inducted into the National Inventors Hall of Fame, established by the U.S. Patent Office. He has received twenty-one honorary doctorates, and honors from three U.S. presidents. Kurzweil has been described as a "restless genius" by The Wall Street Journal and "the ultimate thinking machine" by Forbes. PBS included Kurzweil as one of 16 "revolutionaries who made America" along with other inventors of the past two centuries. Inc. magazine ranked him #8 among the "most fascinating" entrepreneurs in the United States and called him "Edison's rightful heir".
Kurzweil has written seven books, five of which have been national bestsellers. The Age of Spiritual Machines has been translated into 9 languages and was the #1 best-selling book on Amazon in science. Kurzweil's book The Singularity Is Near was a New York Timesbestseller, and has been the #1 book on Amazon in both science and philosophy. Kurzweil speaks widely to audiences both public and private and regularly delivers keynote speeches at industry conferences like DEMO, SXSW and TED. He maintains the news website KurzweilAI.net, which has over three million readers annually.
---
Showing 1 to 1 of 1 (1 Pages)