Mincho Kanchev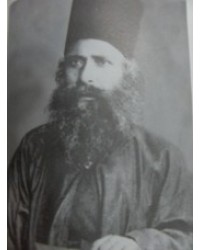 Mincho Kanchev Stoyanov is a Bulgarian priest and revolutionary, a participant of the national liberation movement, a Diyarbakir prisoner, author of one of the last Bulgarian illustrated handwritten books "Vidritsa".
Mincho Kanchev was born in 1836 in the village of Arabadjievo, today in Kolarovo. He taught in his native village from 1856 to 1862 when he became a priest. He is attracted to the revolutionary cause. As an inspector of the rural schools in Stara Zagora district, he extended the network of revolutionary committees. In 1873, after the discovery of the Haskovo conspiracy, he was arrested and sent into exile in Diyarbakir. He was liberated in 1878 by the general amnesty after the Russo-Turkish war.
He died on October 21, 1904.

---
Showing 1 to 2 of 2 (1 Pages)