Paul Goble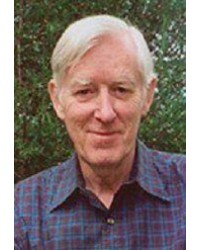 Paul Goble (1933 – 2017) was an English writer and illustrator of children's books, especially Native American stories.
Goble was born in Haslemere, England. He grew up in Oxford where his father was a harpsichord maker, and his mother a professional musician. Goble studied at the Central School of Art in London and then worked as an art teacher, as a furniture designer and as an industrial consultant. His first children's book, Red Hawk's Account of Custer's Last Battle, was published in 1969.
In 1977, he moved to the Black Hills in South Dakota and was adopted by Chief Edgar Red Cloud. Goble was greatly influenced by Plains Indian culture and his subsequent children's books reflect this.
In 1979, Goble received the Caldecott Medal award, presented each year for the most distinguished children's picture book, for his 1978 book The Girl Who Loved Wild Horses. Most of his books, retellings of ancient stories, are told from the perspectives of different tribes among the Native Nations.
Goble died from Parkinson's disease on 5 January 2017, aged 83.
---
Showing 1 to 3 of 3 (1 Pages)