Nathaniel Branden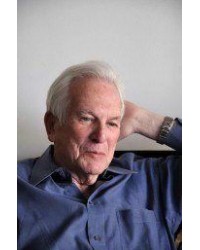 Nathaniel Branden (1930–2014) was a Canadian–American psychotherapist and writer known for his work in the psychology of self-esteem. A former associate and romantic partner of Ayn Rand, Branden also played a prominent role in the 1960s in promoting Rand's philosophy, Objectivism. Rand and Branden split acrimoniously in 1968, after which Branden focused on developing his own psychological theories and modes of therapy.
Over seven decades, Branden focused on the critical need to understand the psychology of self-esteem and its relationship to our daily lives. Through this work he contributed to the evolution of the concept from obscurity to greater levels of clarity and acceptance.
During his career, Nathaniel Branden wrote nearly 20 books on self-esteem, including such influential works as The Psychology of Self-Esteem, How to Raise Your Self-Esteem, The Six Pillars of Self-Esteem and The Art of Living Consciously.
In addition to his extensive work as a writer, Nathaniel Branden worked as a lecturer, therapist and corporate consultant specializing in assisting modern businesses employ the principles of self-esteem to achieve greater levels of success. He also the founded The Branden Institute for Self-Esteem, a counseling center in Los Angeles, California.
Nathaniel Branden was a thinker, a compassionate teacher of rational values and ultimately a champion for happiness.
---
Showing 1 to 3 of 3 (1 Pages)