Napoleon Hill, Patricia G. Horan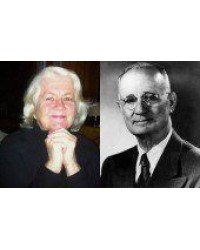 Napoleon Hill (1883-1970) was an American author in the area of the new thought movement who was one of the earliest producers of the modern genre of personal-success literature. He is widely considered to be one of the great writers on success. His most famous work, Think and Grow Rich (1937), is one of the best-selling books of all time (at the time of Hill's death in 1970, Think and Grow Rich had sold 20 million copies). Hill's works examined the power of personal beliefs, and the role they play in personal success. He became an advisor to President Franklin D. Roosevelt from 1933 to 1936. "What the mind of man can conceive and believe, it can achieve" is one of Hill's hallmark expressions. How achievement actually occurs, and a formula for it that puts success in reach of the average person, were the focal points of Hill's books.
---
Patricia G. Horan - A forty-five-year veteran of the mainstream book and magazine publishing industries, Patricia Horan was the founding editor of a longstanding Crown/Random House division. There she developed, revised and reissued books and series, creating many perennial bestsellers. Among them are Gray's Anatomy, the Blooper humor series, the Avenel classics and the Arthur Rackham series of distinguished children's books. Patricia Horan was the co-founder and co-director of New York City's Women and Wisdom, a center for spirituality, empowerment and personal growth in the seventies and eighties. Women and Wisdom was the acknowledged model for the current New York Open Center.
---
Showing 1 to 1 of 1 (1 Pages)