Mel Levine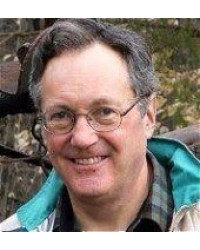 Mel Levine, MD, is a professor of pediatrics at the University of North Carolina Medical School in Chapel Hill. Levine is also the co-founder of All Kinds of Minds, a nonprofit institute for the study of differences in learning, with financier Charles R. Schwab. In addition, they co-chair the Institute's Board of Trustees.
Over the past thirty years Levine has pioneered programs for the evaluation of children and young adults with learning, development, and/or behavioral problems. In 1995, Levine received the C. Anderson Aldrich Award for outstanding contribution to the field of child development, putting him in the company of Dr. Benjamin Spock, Dr. T. Berry Brazelton, and Dr. Jerome Kagan, recipients of this prestigious award in other years.
Levine graduated summa cum laude from Brown University and was a Rhodes Scholar at Oxford in England. He later graduated from Harvard Medical School and completed his pediatric training at Children's Hospital in Boston. Levine served for fourteen years as chief of the division of ambulatory pediatrics at The Children's Hospital and was an associate professor of pediatrics at The Harvard Medical School before moving to North Carolina.
Levine's groundbreaking framework for understanding why children struggle in school provides a straightforward, practical system for recognizing variations in the way children learn and uses their strengths to help them become more successful students. Properly executed, this model can change lives by radically improving prospects for success in and out of school.
---
Showing 1 to 1 of 1 (1 Pages)