Michael Blanding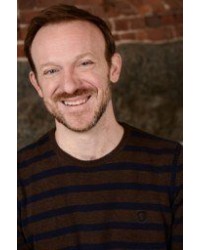 Michael Blanding is a Boston-based investigative journalist whose work has appeared in WIRED, Slate, The Nation, Consumers Digest, The Boston Globe Magazine, and Boston Magazine. He has two published books and both are bestsellers.
Blanding is currently a senior fellow at the Schuster Institute for Investigative Journalism at Brandeis University and has previously been a fellow at the Edmond J. Safra Center for Ethics at Harvard University; a senior writer at Harvard Business School; a senior writer and associate editor at Boston Magazine; and editor of New England Travel magazine. He has also co-written several travel guides to New England destinations for Moon Handbooks, and taught journalism and creative nonfiction writing as a lecturer at Tufts University, Emerson College, Northeastern University, and GrubStreet.
He has won numerous other awards for his writing, including a 2012 Clarion Award from the Association for Women in Communications for best feature article (100,000-500,000 circulation); a gold medal in the 2011 EXCEL Awards from Association Media & Publishing; first place for best general circulation magazine article in the 2005 National Association of Real Estate Editors awards; and a bronze medal for reader service in the 2004 City and Regional Magazine Awards. In addition, he was three times named a finalist for the Livingston Awards for Young Journalists, in 2006, 2004, and 2003.
---
Showing 1 to 1 of 1 (1 Pages)