Lafcadio Hearn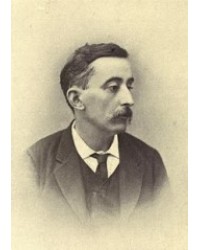 Patrick Lafcadio Hearn (1850–1904), known also by the Japanese name Koizumi Yakumo (小泉 八雲), was an international writer, known best for his books about Japan, especially his collections of Japanese legends and ghost stories, such as Kwaidan: Stories and Studies of Strange Things. In the United States, Hearn is also known for his writings about the city of New Orleans based on his ten-year stay in that city.
Hearn grew up in Dublin. After a brief and spasmodic education in England and France, he immigrated to the United States at 19. He settled in Cincinnati, Ohio, working at various menial jobs and then on the Trade List, a business weekly. Eventually he became a reporter for The Cincinnati Enquirer and later for The Cincinnati Commercial, where he contributed prose poems and scholarly essays on themes unusual for that time, such as life among urban blacks. The scope of his articles varied widely; he wrote on Buddhism and Islām and on French and Russian literature.
In 1890 Hearn traveled to Japan for Harper's. He soon broke with the magazine and worked as a schoolteacher in Izumo in northern Japan. There he met Setsuko Koizumi, a Japanese lady of high Samurai rank, whom he married in 1891. Hearn's articles on Japan soon began appearing in The Atlantic Monthly and were syndicated in several newspapers in the United States. These essays and others, reflecting Hearn's initial captivation with the Japanese, were subsequently collected and published in two volumes as Glimpses of Unfamiliar Japan (1894).
Hearn's most brilliant and prolific period was from 1896 to 1903, as professor of English literature at the Imperial University of Tokyo. In four books written during this time. He is informative about the customs, religion, and literature of Japan. Kwaidan (1904) is a collection of stories of the supernatural and translations of haiku poetry.
Hearn died, however, before he could return to the United States.
---
Showing 1 to 1 of 1 (1 Pages)