Christine Ranck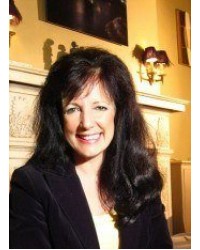 Christine Ranck, PhD, LCSW, is a trauma therapist and psychoanalyst in private practice in New York City.
She earned a PhD from the International University, a Psychoanalytic Certificate from the Institute for Contemporary Psychotherapy, a Masters degree in social work from Hunter College, and Bachelors degrees from the University of Rochester and the Eastman School of Music. Christine specializes in working with survivors of profound trauma, as well as in creativity and performance enhancement for professional and non-professional artists and performers.
For many years she was part of the St. Luke's Roosevelt Hospital Rape Intervention Program in NYC, providing emergency care and treatment for rape survivors, as well as the volunteer director of Amnesty International's East Coast speaker's bureau. Since 9/11 Christine has treated hundreds of firefighters, police, and survivors of the World Trade Center attack. She is part of a team of volunteers who give daily educational tours of Ground Zero through Tribute NYC, a visitor and learning center that opened on the site in 2006. Christine has also spent many years as a professional singer/actress, appearing on and off Broadway and in theaters and nightclubs all over the US and Europe. She is an accomplished musician and studio singer, and has sung on many familiar commercial jingles, movie soundtracks, and record albums. Her vocal trio, Jukebox Jane, currently tours and performs nationally at conferences and special occasions, and was recently featured guest artist with the New Haven Symphony. Christine has ap on many national talk shows, including The Today Show. peared
---
There are no products to list.