Kosta Todorov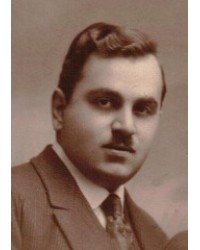 Kosta Vassilev Todorov (1889-1947) is a Bulgarian revolutionary, diplomat, politician and journalist.
Todorov was born in 1889 in Moscow in the family of officer Captain Vassil Todorov, emigrated from Bulgaria after the failure of the August 9 coup in 1886. His mother is a Macedonian Bulgarian, and his grandfather is a participant in the liberation movement. His brother Cyril died in the siege of Edirne, and his brother Vasil was killed as a cadet in Russia, a participant in the Volunteer Army of General Sergey Markov in 1918.
In the autumn of 1895, after the normalization of Russian-Bulgarian relations, his family returned to Bulgaria and settled in Varna, where Todorov studied. He went to Russia to prepare for entry into the cadet corps, but returned after a few months and enrolled at the Military School in Sofia, but he was expelled from school for bad behavior. In 1904 he joined Secondary High School in Sofia, but the following year he was expelled again.

---
Showing 1 to 1 of 1 (1 Pages)