Kevin Kelly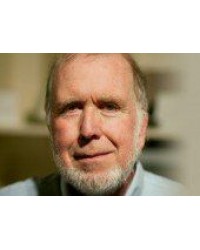 Kevin Kelly (born in 1952) is the founding executive editor of Wired magazine, and a former editor/publisher of the Whole Earth Review. He has also been a writer, photographer, conservationist, and student of Asian and digital culture.
Kelly was born in Pennsylvania on August 14, 1952, and graduated from Westfield High School, Westfield, New Jersey, in 1970. Through his father, an executive for Time who used systems analysis in his work, Kelly developed an early interest in cybernetics. He attended the University of Rhode Island for one year, studying geology.
Kelly traveled extensively backpacking in Asia. While travelling in the Middle East, he had a conversion experience and became a born-again Christian. He was raised Catholic.
Kelly lives in Pacifica, California, a small coastal town just south of San Francisco. He is married to the biochemist Gia-Miin Fuh and has three children: Kaileen, Ting, and Tywen.He regrets not having a fourth child.
Among Kelly's personal involvements is a campaign to make a full inventory of all living species on earth, an effort also known as the Linnaean enterprise. He is also sequencing his genome and co-organizes the Bay Area Quantified Self Meetup Group.
---
Showing 1 to 1 of 1 (1 Pages)