Ivanka Trump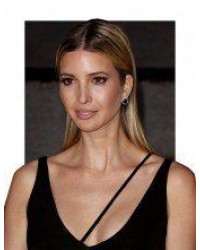 Ivanka Marie Trump (born October 30, 1981) is an American businesswoman who is an advisor to President Donald Trump. She is the daughter of the president and his first wife, former model Ivana Trump.
A fourth generation businessperson who followed in the footsteps of her great-grandmother Elizabeth Trump (who founded the company), grandfather Fred Trump, and father, Trump has been an executive vice president of the family owned Trump Organization – as well as serving as a boardroom judge on her father's TV show The Apprentice. She moved to Washington, D.C. in January 2017 as her husband, Jared Kushner, was appointed as a Senior Advisor to the President of the United States by her father.
Starting in late March 2017, she began serving in her father's administration. She assumed this official, unpaid position after ethics concerns were raised about her access to material while not being held to the same restrictions as a federal employee. Trump later became an official employee.
She is considered part of her father's inner circle.
---
Showing 1 to 1 of 1 (1 Pages)