The Arbinger Institute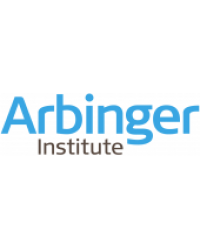 Arbinger provides training, consulting, coaching, and implementation tools that move individuals, teams, and organizations from the default self-focus we call an inward mindset to the results focus of an outward mindset. Our programs and methodology are based on 45 years of research in the psychology of human behavior and motivation, and more than 35 years of experience working with organizations worldwide.In the 1970s, a team of scholars led by Dr. C. Terry Warner embarked on an exploration into a core problem at the heart of the human sciences—the problem of self-deception. This research explored how we end up creating and sustaining problems we don't know we are causing, and how and why people resist helpful solutions. Their work led to a revolutionary understanding of human motivation, and a process to shift mindset that dramatically and sustainably changes behavior.
Arbinger was founded in 1979 to deliver these solutions. Since then, Arbinger has worked with thousands of individuals and organizations to help them transform their effectiveness and performance.
Early on, Arbinger's growth was fueled solely by clients who spread the word about Arbinger's impact. Arbinger's public profile was then dramatically increased by the global success of its first book, Leadership & Self Deception, which was published in 2000. The book quickly became a word-of-mouth bestseller. It is now available in 30 languages and has sold over 1.5 million copies.
Arbinger's second international bestseller, The Anatomy of Peace, was published in 2006. Available in 14 languages and having sold nearly 500,000 copies to date, The Anatomy of Peace demonstrates the power of Arbinger's work in resolving conflict.
Arbinger is now recognized as a world-leader in improving organizational culture, conflict resolution, and changing mindset.
---
Showing 1 to 1 of 1 (1 Pages)