Henry Hazlitt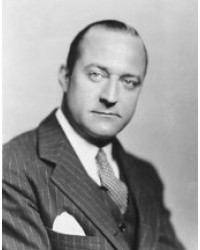 Henry Stuart Hazlitt (1894–1993) was an American journalist who wrote about business and economics for such publications as The Wall Street Journal, The Nation, The American Mercury, Newsweek, and The New York Times. He is widely cited in both libertarian and conservative circles.
Henry Hazlitt was born in Philadelphia, Pennsylvania and raised in Brooklyn, New York. He was a collateral descendant of the British essayist William Hazlitt, but grew up in relative poverty, his father having died when Hazlitt was an infant. His early heroes were Herbert Spencer and William James, and his first ambition was for an academic career in psychology and philosophy. He attended New York's City College, but left after only a short time in order to support his twice-widowed mother.
Hazlitt started his career at The Wall Street Journal as secretary to the managing editor when he was still a teenager, and his interest in the field of economics began while working there. His studies led him to The Common Sense of Political Economy by Philip Wicksteed which, he later said, was his first "tremendous influence" in the subject. Hazlitt published his first book, Thinking as a Science, at the age of 21.

---
Showing 1 to 1 of 1 (1 Pages)