Guy Corneau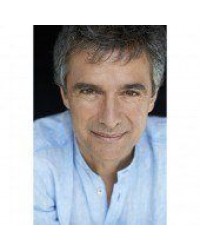 Psychoanalyst of formation, Guy Corneau does not have a traditional career. His interest first turned towards the theater. Director of the troupe Organization - a creative collective, he wrote, performed and directed several plays, including La complainte de Fleurdelysée Fortin, which attracted Pierre Gauvreau's attention and was presented on Radio-Québec In 1974. His very last piece, Elle and Lui in beautiful sheets, was presented in Marseille and Aix en Provence in the winter of 2008.

After obtaining a master's degree from the University of Montreal in 1976, he trained at the Institute of Analytical Psychology CG Jung in Zürich, where he graduated as a Jungian psychoanalyst , In 1981.

After a dozen years in private practice, he left private practice to communicate more widely with the french society. This popularity can be measured by the numerous public lectures, teachings and numerous tours, notably in French-speaking Europe, the United States, Japan and Brazil.
---
Showing 1 to 1 of 1 (1 Pages)