Philip Kotler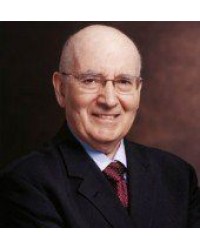 Philip Kotler (born May 27, 1931) is an American marketing author, consultant, and professor; currently the S. C. Johnson Distinguished Professor of International Marketing at the Kellogg School of Management at Northwestern University. He is the author of over 60 marketing books. Kotler describes strategic marketing as serving as "the link between society's needs and its pattern of industrial response."
Kotler helped create the field of social marketing that focuses on helping individuals and groups modify their behaviors toward healthier and safer living styles.
Dr. Kotler participates in KMG client projects and has consulted to many major U.S. and foreign companies - including IBM, Michelin, Bank of America, Merck, General Electric, Honeywell, and Motorola - in the areas of marketing strategy and planning, marketing organization, and international marketing.
---
Showing 1 to 1 of 1 (1 Pages)