Amy Cuddy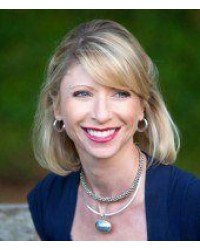 Amy Joy Casselberry Cuddy (born 1972) is an American social psychologist, author and lecturer known for her research on stereotyping and discrimination, emotions, power, nonverbal behavior, and the effects of social stimuli on hormone levels.
Cuddy is an Associate Professor of Business Administration at Harvard Business School, in the Negotiation, Organizations & Markets Unit. Her TED talk, delivered at TED Global 2012 in Edinburgh, Scotland, and posted in October 2012, has been viewed more than 40 million times and ranks second among the most-viewed TED talks.
Cuddy has studied the origins and outcomes of how people judge and influence each other. She has done experimental and correlational research on stereotyping and discrimination (e.g., against Asian Americans, elderly people, Latinos, working mothers), the causes and consequences of feeling ambivalent emotions, nonverbal behavior and communication, and hormonal responses to social stimuli.
In December 2015 Cuddy published the book, Presence: Bringing Your Boldest Self to Your Biggest Challenges.
As a lecturer Cuddy has spoken about the psychology of power, influence, nonverbal communication, and prejudice.
---
Showing 1 to 1 of 1 (1 Pages)