John T. Cacioppo, Laura A. Freberg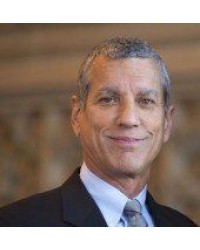 John Terrence Cacioppo (born 1951) is the Tiffany and Margaret Blake Distinguished Service Professor at the University of Chicago. He founded and is Director of the University of Chicago Center for Cognitive and Social Neuroscience and the Director of the Arete Initiative of the Office of the Vice President for Research and National Laboratories at the University of Chicago. He co-founded the field of social neuroscience, and is a member of the Department of Psychology, Department of Psychiatry and Behavioral Neuroscience, and the College.
John is one of the founders of the field of social neuroscience and the author of more than 500 scientific articles, chapters, reviews, and commentaries, and he has authored or edited more than 20 books. His research has been funded continuously since 1978 through federal grants from the National Science Foundation and the National Institutes of Health. He served on the faculty of the University of Notre Dame (1977–1979), University of Iowa (1979–1989), and Ohio State University (1989–1999) prior to joining the faculty at the University of Chicago. He has also served as an external professor chair in Social Neurosciences at Free University Amsterdam in the Netherlands and is a guest professor at the State Key Laboratory of Cognitive Neuroscience and Learning at Beijing Normal University in China.
John has served on various journal boards as well, and is a past editor of Psychophysiology and a former associate editor of Psychological Review, Perspectives on Psychological Science, and Social Neuroscience.
---
Laura A. Freberg is Professor of Psychology at California Polytechnic State University, San Luis Obispo, where she teaches courses in Introductory Psychology, Biological Psychology, and Sensation and Perception. She is the author of three editions of Discovering Behavioral Neuroscience: An Introduction to Biological Psychology for Cengage Learning. With John Cacioppo of the University of Chicago, Laura is the co-author of two editions of Discovering Psychology: The Science of Mind for Cengage Learning.
Laura completed her undergraduate and graduate studies at UCLA, where her thinking about psychology was shaped by Eric Holman, John Garcia, O. Ivar Lovaas, Larry Butcher, Jackson Beatty, John Libeskind, Donald Novin, Frank Krasne, and F. Nowell Jones. She was privileged to study neuroanatomy with Arnold Scheibel, and investigated the effects of psychoactive drugs on learning and memory under the direction of Murray Jarvik and Ronald Siegel in the UCLA Neuropsychiatric Institute. As a capstone to her education, Laura completed her dissertation with Robert Rescorla, then at Yale University.
Laura's teaching career began when she taught her first college course at Pasadena City College at the age of 23 while still a graduate student at UCLA. Beginning in 2011, to better understand the needs of the online education community, she also began teaching for Argosy University Online, including courses in Social Psychology, Sensation/Perception, Statistics, Research Methods, Cognitive Psychology, and Writing in Psychology. She has received Faculty Member of the Year recognition from Cal Poly Disabilities Resource Center three times (1991, 1994, and 2009) for her work with students with disabilities. She enjoys using technology and social media in the classroom, and is a Google Glass Explorer. Laura serves as the Content Expert Writer for Psychology for Answers.com. and enjoys collaborating with daughters Kristin Saling (Systems Engineering—U.S. Military Academy at West Point) and Karen Freberg (Communications—University of Louisville) on a variety of research projects in crisis management and public relations as well as in psychology. She serves as the Bylaws and Archives Committee Chair for the Society for Social Neuroscience and is a member of the editorial board for Leadership Quarterly.
---
Showing 1 to 1 of 1 (1 Pages)