John C. Maxwell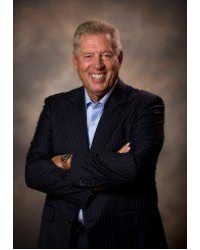 John Calvin Maxwell (born 1947) is an American author, speaker, and pastor who has written many books, primarily focusing on leadership. His books have sold millions of copies, with some on the New York Times Best Seller List.
Maxwell was born in Garden City, MI in 1947. An evangelical Christian, he followed his father into the ministry. He completed a bachelor's degree at Ohio Christian University in 1969, a Master of Divinity degree at Azusa Pacific University, and a Doctor of Ministry degree at Fuller Theological Seminary. He currently resides in South Florida with his wife, Margaret.
Since the 1970s, Maxwell has led churches in Indiana, Ohio, California, and Florida. After serving as senior pastor for 14 years, he left Skyline Church in 1995 to devote himself full-time to speaking and writing. In 2004 he returned to congregational ministry at Christ Fellowshipin Palm Beach Gardens, Florida, where he is currently a teaching pastor. On November 16, 2008, he began serving as a guest pastor at the famous Crystal Cathedral in Orange County, California.
Maxwell serves on the Board of Trustees at Indiana Wesleyan University and has a building named after him there, the Maxwell Center for Business and Leadership.
Maxwell was a keynote speaker at National Agents Alliance NAA Leadership Conference several times, most recently in 2010. In 2012 he was awarded the Golden Gavel by Toastmasters International.
In July 2013, Maxwell's organization trained 24,000 leaders in Guatemala.
---
Showing 1 to 3 of 3 (1 Pages)