Jon Kabat-Zinn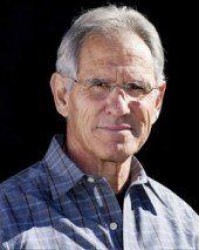 Jon Kabat-Zinn (born Jon Kabat, June 5, 1944) is Professor of Medicine Emeritus and creator of the Stress Reduction Clinic and the Center for Mindfulness in Medicine, Health Care, and Society at the University of Massachusetts Medical School.
Kabat-Zinn was a student of Buddhist teachers such as Thich Nhat Hanh and Zen Master Seung Sahn and a founding member of Cambridge Zen Center. His practice of yoga and studies with Buddhist teachers led him to integrate their teachings with scientific findings. He teaches mindfulness, which he says can help people cope with stress, anxiety, pain, and illness.
The stress reduction program created by Kabat-Zinn, mindfulness-based stress reduction (MBSR), is offered by medical centers, hospitals, and health maintenance organizations.
Kabat-Zinn was born in New York City in 1944 as the youngest of nine children to Elvin Kabat, a biomedical scientist, and Sally Kabat, a painter. He graduated from Haverford College in 1964 and went on to earn a Ph.D. in molecular biology in 1971 from MIT, where he studied under Salvador Luria, Nobel Laureate in medicine.
While at MIT, Kabat-Zinn was a leading campaigner against military research at the university as well as a campaigner against the Vietnam war. During this time, he pondered his life's purpose, which he called his "karmic assignment".
---
Showing 1 to 1 of 1 (1 Pages)