John T. Gatto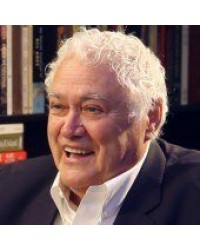 John Taylor Gatto (born December 15, 1935) is an American author and former school teacher who taught in the classroom for nearly 30 years. He devoted much of his energy to his teaching career, then, following his resignation, authored several books on modern education, criticizing its ideology, history, and consequences. He is best known for the underground classic Dumbing Us Down: the Hidden Curriculum of Compulsory Schooling, and The Underground History of American Education: A Schoolteacher's Intimate Investigation Into the Problem of Modern Schooling, which is sometimes considered to be his magnum opus.
He was named New York City Teacher of the Year in 1989, 1990, and 1991, and New York State Teacher of the Year in 1991.
Gatto was born in the Pittsburgh-area steel town of Monongahela, Pennsylvania. In his youth he attended public schools throughout the Pittsburgh Metro Area including Swissvale, Monongahela, and Uniontown as well as a Catholic boarding school in Latrobe. He did undergraduate work at Cornell, the University of Pittsburgh, and Columbia, then served in the U.S. Army medical corps at Fort Knox, Kentucky, and Fort Sam Houston, Texas. Following army service he did graduate work at the City University of New York, Hunter College, Yeshiva University, the University of California, Berkeley, and Cornell.
He worked as a writer and held several odd jobs before borrowing his roommate's license to investigate teaching. Gatto also ran for the New York State Senate, 29th District in 1985 and 1988 as a member of the Conservative Party of New York against incumbent David Paterson. He then began a public speaking and writing career, and has received several awards from libertarian organizations, including the Alexis de Tocqueville Award for Excellence in Advancement of Educational Freedom in 1997.
Gatto is currently working on a 3-part documentary about compulsory schooling, titled The Fourth Purpose. He says he was inspired by Ken Burns's Civil War.
---
Showing 1 to 2 of 2 (1 Pages)