John W. Jacobs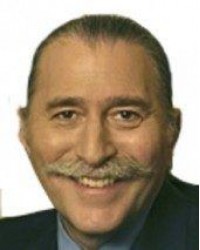 John W. Jacobs, MD is a board certified psychiatrist practicing in New York City. He is a graduate of Brandeis University where he received his Bachelor of Arts Degree with Honors in Psychology in 1965. In 1969 he received his Medical degree from the Albert Einstein College of Medicine in New York City. After a year of medical internship he became a psychiatric resident at Jacobi Hospital in New York where, in his third year, he was appointed chief psychiatric resident in the out-patient department. Following his residency he became a Fellow in Consultation and Liaison Psychiatry. Between 1973 and 1975 he worked on the medical wards of Montefiore Hospital in the Bronx, NY dealing with the psychiatric problems of patients with medical illnesses.
Over the next 10 years he then served as the Director of Out-Patient and Emergency Psychiatry and the Director of Psychiatric Residency Training at Montefiore Hospital. In 1986 he became the Director of Postgraduate Training in Psychotherapy at the Albert Einstein College of Medicine. He was a student at the New York Psychoanalytic Institute from 1973-1979. During his entire career he has been a teacher and supervisor of psychiatric residents in training. Currently he is a Clinical Associate Professor of Psychiatry and Child and Adolescent Psychiatry at New York University School of Medicine. He teaches couples and family therapy to second year child psychiatry fellows at the NYU Child Study Center.
Beginning in 1975 he became increasingly interested in the problems of married couples and the emotional consequences of divorce. His first peer review paper on the subject, "Divorce and Fatherhood: The Struggle for Parental Identify," was published as the lead article in the American Journal of Psychiatry in 1983. This was followed by other peer reviewed articles on marriage and divorce and eventually resulted in the publication of his book, All You Need Is Love And Other Lies About Marriage: How To Save Your Marriage Before It's Too Late, by Harper Collins in 2004.
---
Showing 1 to 1 of 1 (1 Pages)