John Brockman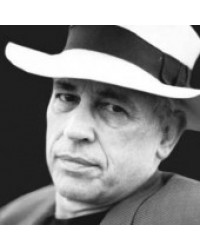 JOHN BROCKMAN (born in 1941) is a cultural impresario whose career has encompassed the avant-garde art world, science, books, software, and the Internet. In the 1960s he coined the word "intermedia" and pioneered "intermedia kinetic environments" in art, theatre, and commerce, while also consulting for clients such as General Electric, Columbia Pictures, Scott Paper, The Pentagon, and the White House.
In 1973 he formed Brockman, Inc., the international literary and software agency specializing in serious nonfiction. He is the founder of the nonprofit Edge Foundation, Inc. and editor of Edge, the highly acclaimed website devoted to discussions of cutting-edge science by many of the world's brilliant thinkers, the leaders of what he has termed "the third culture."
In 1985 he hosted the first "Millionaires' Dinner" (so named by the Wall Street Journal front page), which, in 1999, was rebranded by the WSJ as "The Billionaires' Dinner," an event that brings together the founders and leading players of the major internet companies.
He is the only person to be profiled on the cover page of the Sunday New York Times "Arts & Leisure" Section ("So What Happens After Happenings," 1966); and The New York Times "Science Times" ("Nimble Deal-Maker For Stars of Science," 1997); and one of the few people to be profiled twice in The Guardian ("The Hustler," 2005; "The Man Who Runs The World's Smartest Website," 2013). Over the past 50 years he has been profiled in dozens of the most important publications throughout the world.
Included in his books as author are: By the Late John Brockman, Digerati, and The Third Culture.
---
Showing 1 to 2 of 2 (1 Pages)