Joe Vitale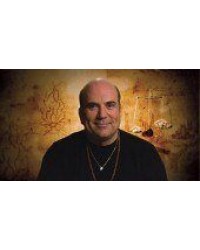 Dr. Joe Vitale is the author of far too many books to mention here. Here are just a few of them:
He wrote the bestseller, The Attractor Factor: 5 Easy Steps for Creating Wealth (or anything else) from the inside out. It became a #1 bestseller twice, even beating the latest Harry Potter book.
He also wrote the #1 bestseller. Life's Missing Instruction Manual: The Guidebook You Should Have Been Given at Birth.
Joe, born on December 29th, 1953, is a well-known writer and has appeared in many films as well. He has been a popular star in the movie, The Secret. He is one of the most popular and powerful copywriters from the past 25 years. His first book was published in 1984. Vitale also took up audio programs. One of the famous nightingale audio programs is The Awakening Course and The Missing Secret. The motivational writer got lucky in various movies as well. Joe appeared in many of the TV shows like Donny Deutsch's, The Big Idea, Larry King Live, ABC, Fox News, etc. The New York Times and the Newsweek have also featured him in their newspaper and publications. Vitale has a charismatic pull in himself that attracts a number of his fans.
He has always used the Law of Attraction and many people have followed his life path and have achieved success in their life. He has also shared his inner knowledge and various discoveries with other people. His work includes many complex issues, but he always presents those complex issues in a very simple way that appeal to most of his readers and fans.
---
Showing 1 to 3 of 3 (1 Pages)