James Canton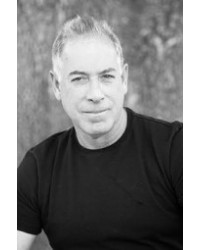 James Canton (born April 29, 1951) is a futurist, author, entrepreneur, CEO & Chairman of the Institute for Global Futures. He forecasts global trends in business, technology, globalization, trade, health care, population, science, climate, workforce and security. He is noted for his keynote presentations and consulting with organizations, assisting them to better understand and benefit from complex change and opportunities in technology, energy, medicine, finance, climate, population, entertainment, security and media. He also assists clients in creating global alliances, investments, strategy and in developing new products or services.
Canton has worked with the leading organizations in the world including IBM, General Mills, Deloitte, FedEx, General Electric, Apple, Phillips, Seimens, Cisco, McKinsey, Tata, Pepsi, Fujitsu, Sony, Pfizer and the US Department of Defense. He has advised three White House administrations, the National Science Foundation, American Association for the Advancement of Science, and the National Science and Technology Council. Canton is the co-developer of Trend Trakker, a network based forecasting platform that analyzes and tracks trends, innovations, threats and global risks. Canton received his Ph.D. in Management and social science from the Union Institute & University in 1982. His thesis was on Global Systems and High Technology Organizations which he completed while working at Apple Computer. He was born and raised in New York City area.
Canton studied and worked with the noted futurist and author of Future Shock Alvin Toffler at the Anticipatory Democracy Network. This was a project designed to incorporate foresight and strategic planning into government. He was Executive Director and founder of the Health Policy Council, a health policy think tank he founded and lead from 1976–79, while serving as an adviser to the United States Department of Health and Human Services working on wellness, prevention health policy and strategic planning. This was an early effort to transform the health care system by introducing prevention policy and led to the wellness revolution. Canton served on the California Governor's Council on Wellness and was appointed Chairman, The Work and Health Task Force, Wellness Council.
Canton joined Apple Computer as Business and Strategic Planning Executive at Apple Computer, Inc., in 1981, where he worked on the introduction of the Macintosh Computer, artificial intelligence and next-generation computing applications for business, medicine and science. He held a number of positions in global investment banking (Swiss Occidental AG), high technology (Ultimate Media Corp) and trade finance (Oxynet) from 1985-1990. In 1990, he founded the Institute for Global Futures, a San Francisco-based think tank that advises on business strategy and forecasts innovations and trends for global companies and governments. Starting with IT innovations he expanded the practice to include other technologies such as life sciences and telecommunications but also other trend domains—climate, energy, workforce, population, security and medicine. He developed a Trend Convergence Model which is used today for forecasting.
Having identified the Internet before the web as a major disruptive innovation in the 1980s, Canton become recognized for his insights into the key trends that will shape the future. He participated in early projects to identify the social and business impact of advanced technologies on the global economy: nanotechnology, biotechnology, information technology, telecommunications, neurotechnology and quantum technology. As a serial entrepreneur, he has started five companies working on early developments in virtual reality, media, avatars, artificial intelligence, e-commerce, Voice Over IP telephony, software as services, cloud computing, data science and digital transactions.
He was an advisor appointed to the National Science and Technology Council on nanoscience, nanoengineering and nanotechnology in his work with the National Science Foundation in the National Nanotechnology Initiative in 2003. He was the first private sector adviser to the National Science Foundation on nanoscience, nanoengineering and nanotechnology. He served on the advisory board of MIT's Media Lab Europe where he advised on the futures research projects involving emerging technologies. He was a Fellow at the Knowledge Innovation Network at the Kellogg School of Management, Northwestern University from 2009-2011.
Canton is an advisor emeritus of the International Advisory Council, Economic Development Board (EDB) for the State of Singapore. Canton serves on the Corporate Eco-Forum Advisory Board where he advises on global business strategy and future trends affecting business and environmental sustainability. He was an Academic Fellow at the Center for Neurotechnology, Potomac Institute for Policy Studies where his interest is in forecasting the emerging NeuroFuture and developments in neuroscience.
He was the founding Co-Chairman of the Futures and Forecasting Track for NASA and Google sponsored Singularity University, a graduate school focused on the convergence of exponential technologies and future trends affecting grand challenges: population, energy, climate, security and health care. He is the founder of FutureLab, a traveling virtual and showcase on innovation and advanced technologies that teaches youth about the future of science and education. Canton is a director serving on boards of a number of companies supporting innovation in education, finance, clean tech, life sciences, media and telecommunications including SLFC, IKOR inc. and IGF.
Canton is also a producer and writer of innovative new media. He produced the award winning film series The Time Travelers, Winner of the Los Angeles Film Awards, and was the producer for NanoDoc, the first interactive game on nanoscience, which won the How to Design Award for leading interactive media.
His current interests include: Innovation cultures, how business can be more predictive, entrepreneurship, the social enterprise, Big Data science, complexity and social networks, emergent smart machines and robots, strong AI, quantum computing, innovation economics, predictive analytics, simulation, mixed reality media, supermaterials, neuromarketing, synthetic biology, cloud computing and geo-engineering.
---
There are no products to list.